Basic Website Elements: Header
Header of your website

Includes two areas, the header left and header right. Header Left Header Right
Logo Options
To choose Dynamik Text or Image Logo
Dynamik Text - Styling Options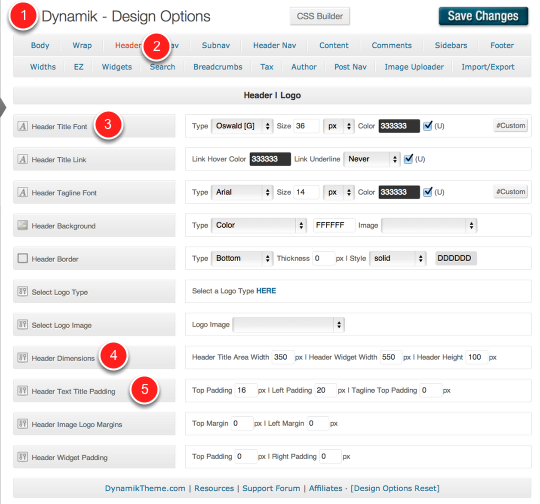 With Dynamik Website Builder, you can choose if you want Dynamik Text in place of a logo image.
Choose the Dynamik Design Under the Genesis Options
Click on the Header Tab
You can control the font, size, and color of the Header Dynamik Text Title
Header Dimensions allow you to divide your full header width between the Header Title area (the left side) and the Header Widget Area (the right side). You can also set the height of your header, which applies to both Header Title Area and the Header Widget areas.
Header Text Title Padding allows you to control the Top and Left Padding for your Header Title Text and the top padding for the tagline, assuming you are displaying a tagline below your Dynamik Title Text.
Logo Image - Upload your logo image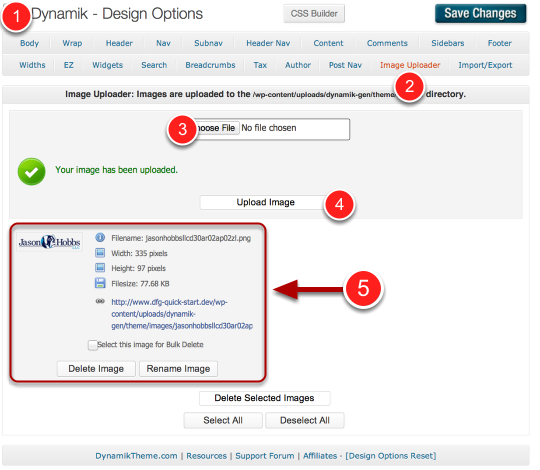 Dynamik --> Dynamik Options
Image Uploader
Choose Image file on your computer
Click Upload Image Button
It shows up with File Information
Insert Logo Image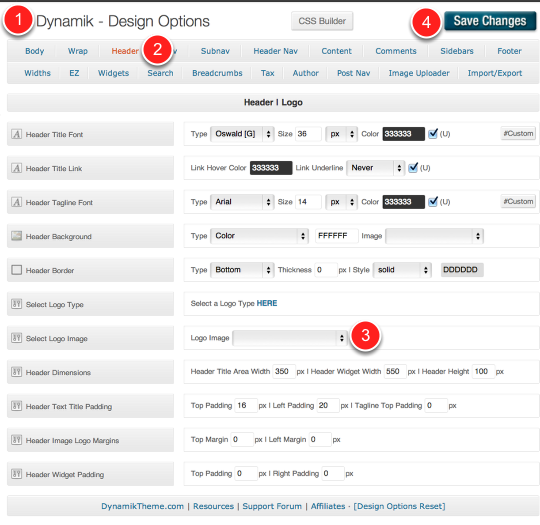 Dynamik --> Dynamik Options
Select Header Tab
Select Logo Image from DropDown (Shows images uploaded using the Image Uploader Tab)
Save Changes