Basic Website Elements: Navigation
Covers the Navigation setup for WordPress using the Dynamik Website Builder for Genesis. For More on using the WordPress Menu, which is found in the WordPress backend, under Appearance --> Menu, Click Here.
Default Genesis Navigation Setup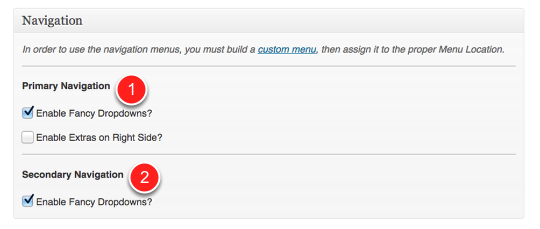 This is found under Genesis --> Theme Settings. You then scroll down to the Box Named Navigation.
In order to use the navigation menus, you must build a custom menu, then assign it to the proper Menu Location.
Primary Navigation, you can choose the fancy dropdowns and extras on the right side of the navigation bar.
Secondary Navigation you can choose fancy dropdowns.
Custom Navbar 1
Change the dropdown selection to Custom
Click the Save Changes Button
Appearance --> Menus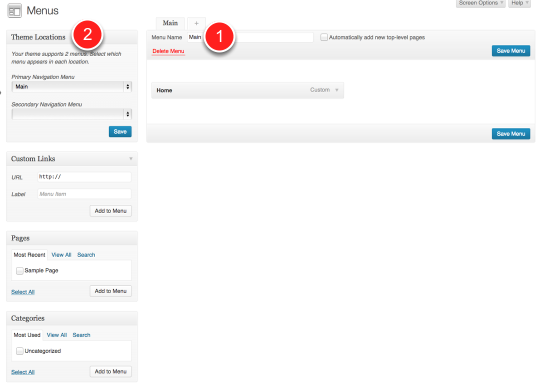 You must first create and name a custom menu for #2 to show.
Genesis Supports 2 menus, Primary and Secondary Navigation
Using Menus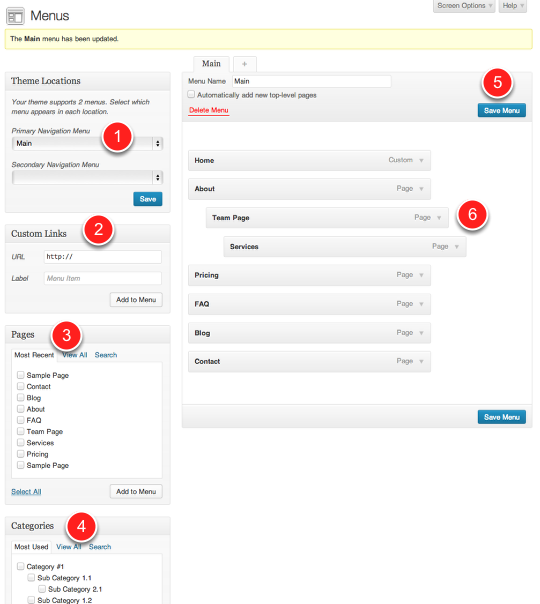 Assign your new Navigation Bar to Primary Navigation
Create Custom Menu Items by entering a URL and Label, then clicking Add to Menu button
Toggle Pages or Categories to select to add to your Custom Menu
Click Add to Menu to add the items
Save Menu to commit additional menu items
Simply drag-and-drop menu items to create dropdown menus. In the example above, team page is first level dropdown below About, while Services is a second level dropdown
Dropdowns example (#6 above) on the front of your website

About is the Top Level Menu Item
Team Page is the second level menu item
Services is the third level menu item